News
#HowBoutDah "Cash Me Ousside" Girl Lands $50K A Show Tour Deal
It appears 14-year-old "Cash Me Ousside" girl has made a successful career for herself following her appearance on Dr. Phil last year.
Danielle Bregoli has been booked to take her antics on a national tour, according to TMZ.
It's said that Bregoli is still finalizing the contract, but will be hitting the stage in the near future and making at least $50k a show.
Though she's not known for a particular talent, the Florida teen became a social media sensation last year after appearing on an episode of "Dr. Phil" regarding her bad girl behavior.
During the show, she got angry at an audience member and warned: "Cash Me Ousside. How bow dat?"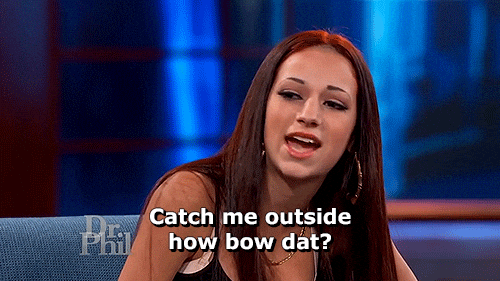 Bregoli's mom translated that it meant her daughter wanted to take the lady in the audience outside and fight her. The rest is history.
But many are wondering what exactly Bregoli will be doing on a national tour besides possibly fighting with the audience members. According to TMZ, the teenager will lip-sync and rap a few of her favorite songs, do a live Q&A with the audience, and also invite fans on stage to "joke around."
TMZ also said "established acts" will be making cameos on the tour. But we can see things going completely left, considering Bregoli's controversial nature.
So far, Bregoli's team has two big venues locked down and are in the stages of finalizing a contract. There's no word on when tickets will go on sale.