Fashion
Kanye West Nominated "Best Design Award" For TLOP Tour Merch
In addition to Nike, IKEA, Google, and Levi, Kanye West has been nominated for the 2017 Beazley Design of the Year award with his 'The Life of Pablo' tour merchandise and pop-up concept.
Moreover, the award honors the world's best designs, based on six moving parts: fashion, architecture, digital, graphics, and products and transport.
---
RELATED POST: Kanye West Wants To Take Over Calabasas High School's Sports Uniforms
---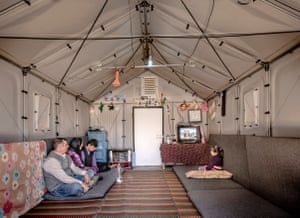 Additionally, last year, IKEA took home the award for its flat pack refugee shelter.
Furthermore, Yeezy's running mates are Nike's "Pro Hijab" concept, Levi and Google's "Project Jacquard," IKEA's "snap-together" flat pack furniture, and Wolfgang Tillmans' Brexit referendum.
---
RELATED POST: Get Ready For Kanye West's Yeezy Season 5
---
Meanwhile, Ye's nomination stems from his linking up with UMG merchandise subsidiary, which opened 21 international pop-ups last year.
While the venture led to his nomination, unimpressed critics claimed his stores sold cheaply-produced and overpriced garb.
---
RELATED POST: Did Kanye West Just Reveal A New Yeezy Sneaker?
---
Furthermore, The Design Museum wrote on its website:
"From August 19th – 21st, 2016, Kanye West in partnership with Bravado, opened 21 pop-up shops in various locations around the world to sell products tied to West's latest album, The Life of Pablo. This was the first simultaneous, global pop-up event, spanning the U.S, Europe, Africa, Australia and Asia. Each temporary store carried a broad line of Kanye's Pablo merchandise as well as limited edition designs exclusive to that city. The venues were announced 24 hours before they opened in each city, with the British pop-up located in Old Street."
While the winner will be announced next January 25, check out the full list of nominees and learn additionally here.
#PressPlay below to view coverage of the LA pop-up for "TLOP" by Kanye West.
#PressNext below to view more pieces from Yeezy's 'TLOP' line.
---
Photo: 1 of 14
---
1
kanye west 'tlop' tour merch
Source: HighSnobiety