Beauty
This Facial Treatment Could Have Your Skin Glowing Like Kim K
It's no surprise that some of the oddest beauty treatments are endorsed by celebrities.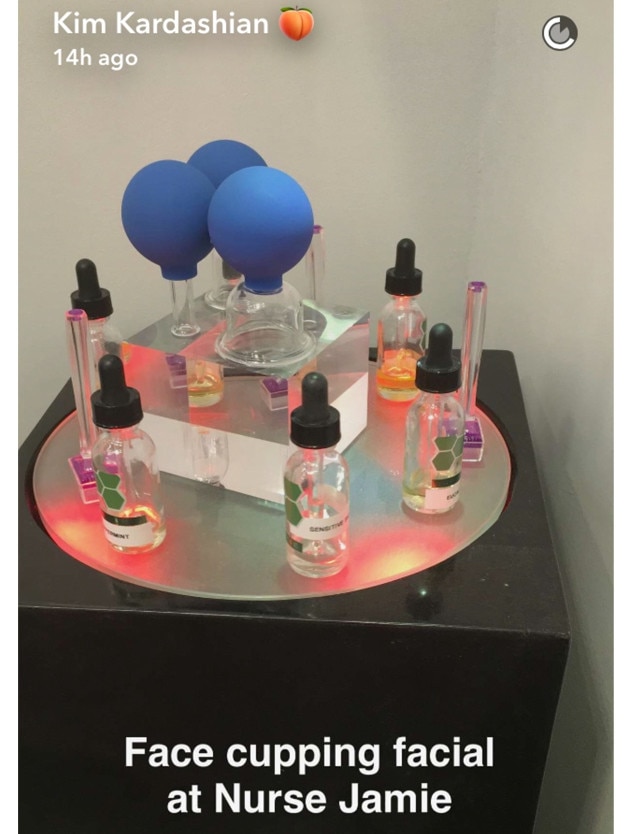 Kim Kardashian-West is no exception, and the reality star is raving about a facial treatment that is said to be an all-natural alternative to more extreme anti-aging solutions, like a facelift or lasers and chemicals.
Facial Cupping is an extension of full-body cupping. It involves the process of stimulating the lymphatic system to help reduce inflammation, which in turn smoothes fine lines and wrinkles.
According to facial expert Nurse Jamie, who's performed this non-invasive procedure on Kim K, the process involves using cups of different sizes strategically placed on areas of the face. The skin gets drawn up into the cup, creating a vacuum-like effect. "It kind of feels like a cat licking you," Nurse Jamie tells E! News.
She also says combining this element with other facials increases blood circulation to allow skin products to work more effectively.
"We love to combine cupping with other facial treatments because the increased circulation allows for skin-care products to absorb much more effectively into the skin."
So, how much does a facial treatment like this cost? Anywhere from $75 to $150. But if you want a more affordable DIY version, the popular at-home cupping set by LURE is $40.00 and is said to give you spa results.
Would you ever try this facial?