Music
DJ Khaled's Long-Awaited Drake-Assisted Track, "To The Max," Is Ready For Release
Finally; "THE DRAKE VOCALS ARE IN!," DJ Khaled announced via Instagram after a couple months of the Snapchat King hounding his son Asahd; who's executive producing his 10th album Grateful.
While not only confirming that the Drake vocals have arrived; via a post of the "To The Max" cover art; featuring Asahd sporting a "23" onesie with matching Jordans; Khaled added that the collaborative track is also set for release Monday, June 5th at 6 a.m. EST – so set those alarm clocks!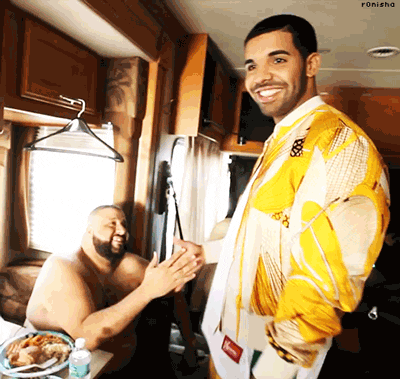 Moreover; the forthcoming yet-to-be-heard cut has been pushed along with an insane amount of promotion; most notably from Khaled's comedic and inquisitive stunts on IG, heard 'round the world; which many fans; and even Drake partook in.
In addition to the new joint; the We The Best mogul and Six God have proven to kill every collab they've ever jumped on together; i.e. "I'm On One," "No New Friends," and last year's "For Free;" so this next one should only follow suit.
#PressPlay below to check out how Khaled's unique promotion technique all began!
Source: High Snobiety